MOHD NOR, MOHD HAKIM (2009) THREE-PHASE INDUCTION MOTOR SPEED CONTROL USING IGBTs AND PULSE WIDTH MODULATION TECHNIQUE. UNSPECIFIED. (Unpublished)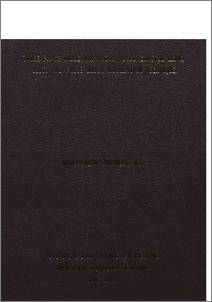 Preview
PDF
0001.pdf
Download (15MB)
Abstract
Three-phase induction motor is widely been used in the industry because of its
rugged construction and absence of brushes. However, users need to control the
speed of the motor depending on the desired speed and application. So, this project is
launched to control the speed of the three-phase induction motor by varying the
electrical frequency. In this project, the frequency is adjusted by using the Pulse
Width Modulation (PWM) technique as a variable frequency drive. The objective of
this project is to study the general induction motor characteristic, the frequency
changing principle, PWM technique, the use of Insulated Gate Bipolar Transistors
(IGBTS) as switching devices and the motor speed control method. This project also
aims to develop PWM control algorithm to control the speed of the three-phase
induction motor. As the result, the control algorithm is successfully been designed
using the Matlab/Simulink software. The speed of induction motor can now be
control. As the conclusion, this project had achieved its objective to study on
induction motor and PWM techniques. This project also meets its objective to
designed control algorithm using Matlab/Simulink that can be used to control the
speed of three-phase induction motor. This project has potential to be further
developed and can be implemented in the real induction motor.
Actions (login required)