Awang Zainuddin, Dayang Sazalina Farahain (2009) Optical Sensor and Its Application to Oil and Gas Industry. [Final Year Project]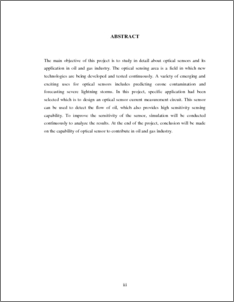 Preview
PDF
ABSTRACT.pdf
Download (7kB)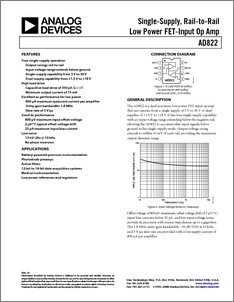 Preview
PDF
Appendix_B.pdf
Download (375kB)
Abstract
The main objective of this project is to study in detail about optical sensors and its
application in oil and gas industry. The optical sensing area is a field in which new
technologies are being developed and tested continuously. A variety of emerging and
exciting uses for optical sensors includes predicting ozone contamination and
forecasting severe lightning storms. In this project, specific application had been
selected which is to design an optical sensor current measurement circuit. This sensor
can be used to detect the flow of oil, which also provides high sensitivity sensing
capability. To improve the sensitivity of the sensor, simulation will be conducted
continuously to analyze the results. At the end of the project, conclusion will be made
on the capability of optical sensor to contribute in oil and gas industry.
Actions (login required)