Ahmad Izaidi bin Abd Azis, Ahmad Izaidi (2009) Effect of Crumb rubber on Performance of bituminous mix. [Final Year Project] (Unpublished)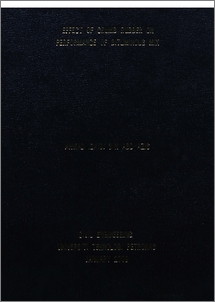 Preview
PDF
ahmad_izaidi.pdf
Download (18MB)
Abstract
Rubberized asphalt has been used for more than 20 years to resurface highways. While
it helped reduce the disposal of used tires, it recently has been recognized for its
reduction of traffic noise but the rise in road traffic and lack of maintenance has
weakened the road structure and damage the surface. This research project is to study
the effect of crumb rubber on the performance of bituminous mixture. The
implementation of the crumb rubber on the bituminous mixture is to test whether the
crumb rubber can possibly strengthen the conventional bituminous mix to reduce the
damage and to reduce maintenance of road and also to compare with the result with the
conventional bituminous mix. The scope of this study is the performance of modified
bituminous mix by adding the crumb rubber as portion of fine aggregates and the
performance of the sample will be tested using two testing methods which are wheel
tracking test and creep test. This project started with the preliminary research followed
by case study and literature review by collecting journals, determining percentage of
crumb rubber, laboratory works where characteristic of materials, composition of
mixture, test methods and type of compaction selected, manufacturing samples and
testing sample done. After the laboratory works done, data gathered and processed and
analyzed, then result and discussion produced and last but not least conclusion and
recommendation. As a conclusion of this project, the crumb rubber cannot be applied
for fine aggregates for partial replacement in dry process mixing in order to strengthen
the bituminous mix.
Actions (login required)