'Aisyah bt. Ramle, 'Aisyah (2009) Effect of Polyvinyl Alcohol Organic Compound on Tensile Strength of Ordinary Portland Cement (OPC) Concrete. [Final Year Project] (Unpublished)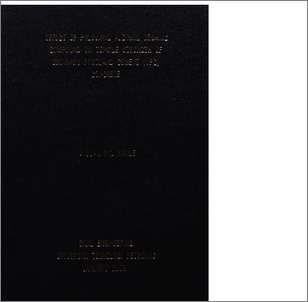 Preview
PDF
aisyah_bt_ramle.pdf
Download (32MB)
Abstract
Many studies have been carried out to increase the tensile strength of concrete but in
this project, it attempts to study on how the organic compound can affect the strength of
concrete. Naturally, concrete is strong in compression but it is weak in tension. This
weakness also is cause by the existence of interfacial transition zone between the
aggregate and cement paste. Hence, the main focus of this project is to improve and
enhance the tensile strength in concrete or mortar. Because of that, a new method is
implemented by finding out the suitable organic compound which can be added in
concrete to solve the problem. Hence, polyvinyl alcohol (PVA) is chosen. By using this
material, PVA will increase the concrete tensile strength and slightly changes in
structure and composition in the interfacial transition zone. The PVA properties,
applications of PVA in concrete, factors affecting concrete strength and suitable tests to
determine the concrete or mortar tensile strength also are discussed in this report. Thus,
a research might lead to a stage where PVA will replace the other materials which can
raise the tensile strength of concrete.
Actions (login required)