Nur Khalidah Binti Abdullah Yusuff, Nur Khalidah (2009) Parametric Study on Environmental Effects on Jacket Structure. Universiti Teknologi Petronas, Sri Iskandar,Tronoh,Perak. (Unpublished)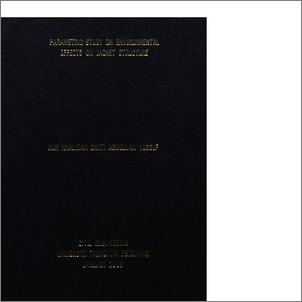 Preview
PDF
nur_khalidah_bt_abdullah_yusuf.pdf
Download (24MB)
Abstract
Jacket typed structures arc most commonly used as supporting structure for deck
facilities which arc stahilixcd by leg piles driven through the seabed constructed
mainly in shallow water regions. 'their sizes ranges from three to eight legged
depending on the facilities to be installed on topsides. In jacket design phase. both
operational and environmental loads arc very important and must he investigated
intensively to ensure that the structures arc able to withstand the transmitted forces
during its design life. This report focused on studying the parameters of the
environmental loads and its effects on jackets during In-place. Results arc presented
in a graphical fort of parametric study in which it typical jacket type platform was
subjected to waves of varying height and period, increments of currents and wind
leads. Relationship between critical joint depth with water depth and total weight of
platfomts are also studied. Result shows that all the parameters involved have
significant effects on the jacket structure. Software called SACS Executive 5.2 will
he used to conduct the analysis throughout the project.
Actions (login required)