Nur Hafizah binti Mohamad Pisol, Nur Hafizah (2009) Risk Based Inspection (RBI) Tool Development. Universiti Teknologi Petronas, Sri Iskandar,Tronoh,Perak. (Unpublished)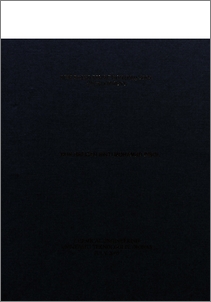 Preview
PDF
nurhafizah_bt_mohamad_pisol.pdf
Download (39MB)
Abstract
The cornerstone of plant integrity is ensuring that facilities are correctly designed, and operated
and maintained within the equipment design envelopes. The profitability of the facilities is
significantly impacted by the cost-effectiveness of inspection and maintenance strategies and
programmes in place. Plant equipment is subjected to deterioration mechanisms and potential
damage throughout their service life. Equipments inspection is very important in order to get the
right information of the current conditions of the equipments. Risk Based approaches for
managing inspection programs have emerged during the last decade as useful tools for managing
risks associated with safety, health, environment and business. With quantitative RBI analysis, it
is now possible to forecast inspection requirements, demonstrate the effects of inspection and
facilitate the scheduling of inspection programmes. It is now widely accepted that the traditional
time-based approach to planned plant inspection by competent person has a number of
shortcomings. In particular, the use of fixed intervals between inspections may be too
conservative and lacks the freedom to benefit from good operating experience. The introduction
of goal setting legislation has facilitated a move towards risk based strategies, which focus
inspection resources on parts of the plant where they will have the greatest benefit (IET, 2009).
Throughout this project, RBI tool will be developed by using the provided guideline by
American Petroleum Institute (API). RBI Tool frameworks for RBI qualitative risk analysis and
RBI semi-quantitative risk analysis in this report are developed based on API methodology. The
results from developed RBI Tool are validated by comparing them to the results of RBI from the
industry. The risks between the two different RBI systems are different for the same case study.
The different amount of information which is being supplied to the different RBI systems is
identified as the main reason to the variation.
Actions (login required)